Be Held in Sacred Space with
Ascended Masters and Teachers!
April 1-30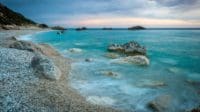 One of the wonderful things about shamanic journeying is the access to Archetypes and Ascended Masters.  If you've ever sat and meditated with someone with highly developed mediation skills, you'll know how much deeper you can go with someone else anchoring that vibration.  You don't have to embark upon a mediation practice to receive benefit, but this offering will be most relevant for folks who want to deepen their existing practice and for those who would like to sustain this form of self-care in their lives.  There's no restriction on what "mediation" looks like, so if the word doesn't resonate for you, you can use this work to support an intention to bring greater mindfulness or presence into your life.
As I personally deepen my practices aimed at providing my thinking mind with a bit more guidance and adult supervision, I want to make best use of the spirit guides willing to offer their energetic support and vibrational anchoring.
You're invited to join me!  Sign up and I use shamanic journeywork to connect you to the sacred space that has been created for this purpose.  You'll have an energetic connection to this space, 24/7 for the month.
Sacred Space with Ascended Masters
Cost: $15