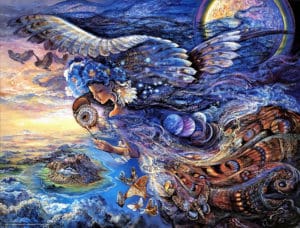 In this reading, I will consult with my guides for information and healing around one issues. After completing the shamanic work on your behalf, I will email you a brief description of the work I did and the information from the guides.
This reading can be used for questions such as: What are the next steps on my spiritual path? What can be done to help heal and balance my relationship with my partner (or mother or father…)? What can be done to help increase my financial abundance? The reading can also be used for a request such as a healing around a specific issue or just whatever healing or information is in your highest and best interest. It is similar to a Shamanic Healing session, but much smaller in scope. These sessions are conducted entirely via email. For shamanic work on major trauma or big issues, a full Shamanic Healing session with Soul Retrieval (described above) is most appropriate.
To get a one issue reading, pay using one of the paypal buttons below and email me at katie@handsoverheart.com with information about what issue you'd like me to address.
$40