Tuesday, May 28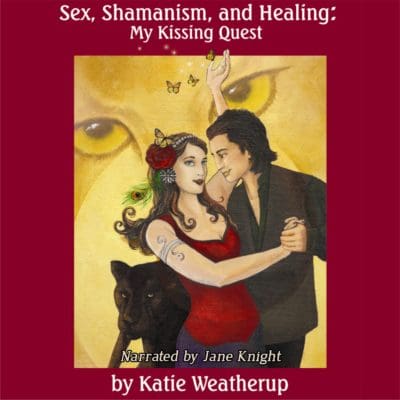 I'm so excited to release my second book, Sex, Shamanism, and Healing: My Kissing Quest as an audiobook! It's now available in audio, print, and ebook formats! If you buy any version or purchased any version in the past, I'd be delighted to include you in a shamanic healing!
If you don't have it already, you can buy it here: https://www.amazon.com/Sex-Shamanism-Healing-Kissing-Quest/dp/B07QW3M43W/
About the healing: Allow me to clear away and help your system to heal the energetic aspects of misdirected and intrusive sexual energy in a gentle yet powerful way.
We live in a culture that includes experiences ranging from sexual intrusion to sexual violence for most women (and a number of men). While the emotional and psychological wounds caused by this can be complicated to unpack and resolve, the energetic healing can be addressed quickly and powerfully.
This healing will help to clear out any intrusive and outdated sexual energy from others. The guides will help me to strengthen your energetic protections to against future experiences of unwanted sexual energy. I've been working with this form of healing with shamanic techniques for 18 years. "May we all be free of this." is one the core passions that guides my work.
This work includes:
• A distance shamanic healing journey as described above.
• A Guided Journey .mp3 to clear unwelcome sexual energies.
Just send me an email to and let me know which version you purchased. No proof of purchase required!