7 Planet Retrograde Support
Tuesday, Sept 26, 4pm Pacific Time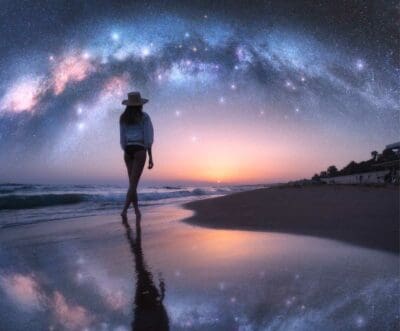 As the time of this healing, 5 planets (Pluto, Saturn, Neptune, Jupiter, and Uranus) will be in retrograde plus Mercury and Venus will be traveling through their post-retrograde shadows.  This healing will help you recover from any disruptions or take apart so far and to have more ease in the coming months as each of these planets finish their cycles.
Many of the people I work with are quite sensitive and don't benefit from being blasted or bombarded by energy. At the same time, we want to stay in relationship to the energy of the planetary cycles. This work is about calibration and filtering the energy to the right level for you. You might benefit from a drink of water, but a fire hose turned on full blast is likely not the optimal delivery method.
In this journey I will:
Work with the guides to level the waters and sooth activation from the retrograde energy to date.
Work with the guides to filter the energy so that the volume and intensity of the energy from the retrogrades is optimized for you.
Strengthen your protections and filters for the energetic intensity of other people who are struggling with the energy. Sometimes it's easier to deal with the energy from the cosmos than the human reactions around you.
Track and strengthen a destiny path that is designed to maximize the grace going forward through these astrological influences.
Get any messages that the guides would like to share and tell you about them on the .mp3 journey report.
I hope you'll join me.
The format: Just sign up for the healing. On the day of the healing, I'll do the journey at the appointed time. You're invited to come into stillness while the journey is happening, but it's not required. After the journey, I'll send you an .mp3 with details about the work.
Limit: 22 people
Want to hear about upcoming $25 healings before anyone else and get special offers not shared anywhere else? If you've joined at least one $25 healing in the last year (or as soon as you sign up for this one), you can sign up for the "First Dibs" mailing list by emailing me directly.
Healing- $25