Crystal Sale and Open House
Sunday, November 17, 1-3pm
35% off Everything!
4215 Spring St, #124, La Mesa, CA 91941
I've enjoyed selling crystals for many years.  I love bridging these magnificent shamanic tools at great prices!  That being said, my current stock may be the last of the inventory I purchase for resale.  Turnout has been low for these events.  I'm giving it between now and the first of the year to decide whether I'll be replenishing my inventory in January or letting go of this part of my business.
Inventory includes: Amethyst, Labradorite, Selenite, Black Tourmaline, raw Peridot, Shiva Lingams, and more….
Check out the pictures here: https://www.facebook.com/media/set/?set=a.10156245728323722&type=1&l=2d3c2d5383
Rocks and crystals are a powerful tool for shamanic work. They are effective for creating protection, space clearing, vibration activation, and healing.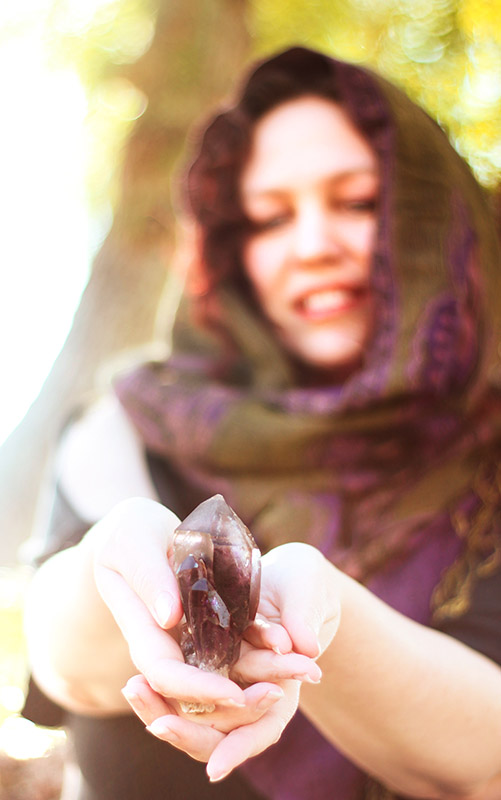 Handmade Crystal Lockets – now for sale!
To purchase a locket, please fill out the form below.  I will contact you for billing information.
Shamanic Crystal Mesa Class recording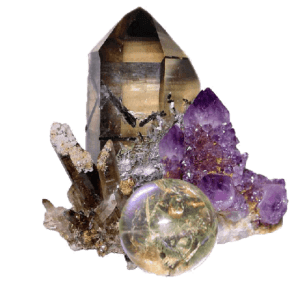 Crystals are a powerful tool for shamanic work. They are powerful allies for protection, happiness, space clearing, activation, and healing. Learn about crystals from a shamanic prospective, how to work with them, and cleansing techniques.
Learn about creating a personal Mesa or power bundle with crystals. I take an intuitive approach to construing my shamanic altar. I'd love to support you in creating your own. Whether you're working with others or just in personal practice, putting together or beginning a Mesa can be a powerful way to connect with Spirit. In addition, we'll talk about using crystals as tools for setting vibration, promoting healing, and providing protection.
$5
New inventory from Quartzsite, now on sale
I have many new crystals including a large selection of Herkimer Diamonds. Shipping and in person shopping options are available.
More on rocks and Crystals!
I love working with crystals. They hold such strong, clear vibrations. By adding those "notes" to my environment, I am supported in awakening them within myself. I can more easily find "grounding", "clarity", "inspiration", "protection", etc. and activate those energies for myself. I gather my crystals together to create Mesas or shamanic altars. These range in size from a small travel bundle to a whole house grid. I use my crystals to anchor intentions on my behalf, allowing me to still be protected and shielded when I'm tired or connected to healing energies as needed.
The crystals that I offer for sale are ones that "called" to me to bridge to other people. I cleanse, clear, and charge them before passing them along. They've all spent time in my healing space, which has been dedicated exclusively to shamanic and other forms of healing work for more than a decade.
One of my favorite things to do is to select crystals for other people, tuning into which crystals want to work with them. Because I'm not maintaining a retail space, often my prices are less than half the cost in local stores.
I ship crystals through the United States. A couple times a year I offer a hand selected assortment of crystals for $20 plus shipping. Throughout the year you can order crystals, but I have a $50 minimum for shipping the rest of the time. You can also come by to shop by private appointment if you'd like to purchase a minimum of $50 worth of crystals. For local folks looking to stay within a more modest budget, consider shopping while attending a class or a session or during an open house or sale. Below are some pictures of my inventory.