Helping people realize new levels of happiness and fulfillment in a single session.
Soul Retrieval
Shamanic Healing
Classes and Shamanic Training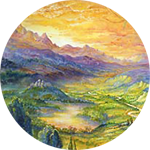 Return to wholeness. Soul Retrieval offers a solid foundation for wellness and vitality. In a single, comprehensive session, the practice helps people unlock their power within, so they can overcome anxiety, pain, and trauma, and live life to the fullest.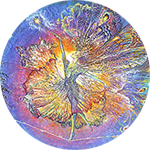 Sign up and get hours of free members only shamanic content including videos, podcasts, and guided journeys!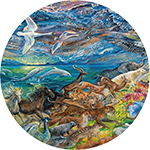 Discover the Power Animal you most need on your Spiritual Team! The quiz is designed to be quick and fun. At the same time, it's intended to bridge you to a spirit guide to help you thrive. Get some Practical Shamanism!
Katie Weatherup
A former mechanical engineer with twenty years of experience as a shamanic practitioner, Katie Weatherup offers effective solutions for thriving in the modern world. Katie helps people find their way back to themselves, all the parts they've lost, forgotten, denied and disowned.
More about Katie.
Upcoming Classes and Offers
Soul Purpose Update- Just $25
Thursday, April 22, 5pm
Align your Soul Purpose with your Contemporary Life
Energetic Spring Cleaning
Thursday, April 29
A Shamanic Journey Gift for my Patrons
Free Yourself from Entities
Get 75% off my new program for a limited time!
The Energy Body Illumination
Transform your Energy Body for a Healthier, Happier Life!
Shamanic Weight Loss
Lose weight gracefully and keep it off without struggle
Right Livelihood
Learn how to earn the money you need in a way that feeds your heart and soul!
Academy of Practical Shamanism
My new online academy is live!
Get Free Classes and OnDemand Content!
The Practical Shamanism Podcast is Live!
Click here to listen on iTunes and Apple Podcast
Click here to listen on Google Podcasts and Android
Please subscribe, download, and share!
Shamanic Money Cultivation- Just $20/month
Ongoing! No commitment required.
Get ongoing support for right livelihood and money flow!
Get Shamanic Spaceholding and Content!
Subscribe on Patreon and get shamanic content in .mp3s and videos plus an amazing team of guides on your side starting at $5/month!
Shamanic Training .mp3 offer
Get shamanic training .mp3's on the topics like: Shamanic Hygiene and Space Clearing, How to Manifest Money and Other Good Things with Shamanism, Cord Cutting and Managing Energy with Other People, Chakra Healing, and Ancestral Healing and many more.
If you only do one thing with me…
A Message from Katie
When I had my own soul retrieval back in 2001, I was already working as a healing practitioner, using Reiki and other healing modalities. The night after my soul retrieval session, I felt whole in a way I'd never experienced before.  Within this conviction arose: "If I only get to do one thing for someone, I want it to be soul retrieval, because this feels life changing in a single session."
All these years later, that core conviction hasn't changed. The work I do in my first session with a client has expanded a great deal in scope, but still holds that central commitment to return my client's essence to them. To me, what soul retrieval provides is much like the difference between meeting a day with a good night's sleep versus a night of insomnia. You're still yourself in either case, but everything is easier if you're well rested.
I want people to have the chance to be in the world with all their magic and power available to them in every situation, be it a joyful or challenging one. Naturally, I'd love to share my soul retrieval session with you. But whether with me or with another practitioner, I hope you'll seek out soul retrieval. A single session can offer a profound transformation.
The Practical Shamanism Podcast
My new podcast is live! Listen on Apple Podcasts and iTunes, Google Podcasts and Android, or via your favorite RSS feed.
Join the Inner Circle!
Subscribe on Patreon and get shamanic content in .mp3s and videos, shamanic healings, plus an amazing team of guides on your side for starting at $5/month!
About Shamanism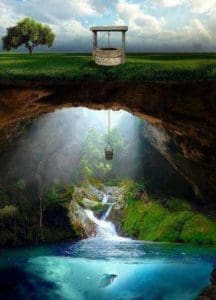 Shamanism is found throughout the world in diverse cultures. Shamanic journeying is a method used to send personal awareness into the symbolic, non-rational realm of myth and dreams. For eons, mind-traveling has been a traditional means of interacting with spiritual guides and allies for guidance and personal healing.
"Shamanism isn't difficult or mysterious, although it does operate from some premises that are outside mainstream Western thought. It provides a way of understanding some part of the cosmos that we can't see or touch directly. While the notion of interacting with spiritual guides may seem far-fetched in our modern, scientific age, this worldview has arisen independently in indigenous cultures throughout the world. The actual tools and techniques of shamanism are straightforward, relatively simple, and very thoroughly tested."
–From Practical Shamanism, A Guide for Walking in Both Worlds by Katie Weatherup.
Some Shamanic Wisdom from my Guides to Help you Through these COVID Times