About Katie Weatherup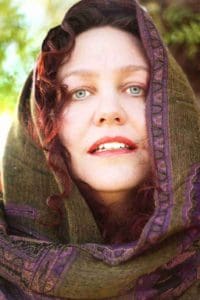 My commitment to healing work is part of my deep commitment to my own growth and healing. As a former mechanical engineer, I have always understood the necessity of system integrity. The human spirit is a highly complex system, which can break down in complex and subtle ways. Much of my shamanic work is oriented towards wholeness. I help people find their way back to themselves, all the parts they've lost, forgotten, denied and disowned. I love the elegance, simplicity and power of soul retrieval. It is deeply rewarding to know that an hour of my time is often life changing for my client, affording them unprecedented levels of wholeness and right relationship to the universe.
With over 15 years of experience, I draw from a tremendous wealth of shamanic experience. I've done thousands of healing journeys and am very comfortable working with the hard, scary stuff. To better pursue my vocation, I constantly explore additional healing modalities and techniques. I've studied with Hank Wesselman, Alberto Villoldo, and Maria Yraceburu. I've also received training at the Natural Healing Institute and through Michael Harner's Foundation for Shamanic Studies. My articles have been published in Vision Magazine and PlanetLightworker and I've been a guest on several radio shows. My books, Practical Shamanism, A Guide for Walking in Both Worlds and Sex, Shamanism and Healing, My Kissing Quest are now available.