Also offered at the Healing Space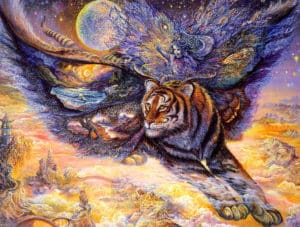 Tess Meissner
is a certified clinical hypnotherapist, offering transpersonal hypnotherapy, past life regression therapy, shamanic energy medicine, expressive arts, and emotional freedom technique (EFT) in service of the healing and empowerment of her clients. www.infinitetruthhealing.com.
Elsie Romero
joins me in sharing the healing space. I'm excited to have her passion and sweetness woven into the energies. Elsie offers Reiki, energy healing, massage & other healing modalities. Elsie is a licensed CMT, HHP. Contact her via email at massagehealingtherapies@yahoo.com or at 619-248-7955.
Carly Janine
I am also looking for another person to share my healing space. Rental prices include advertisement on my website and in my newsletter. A five hour block each week costs $100/month. It works out to around $5/hr. Please contact me if you're interested.
---
More information on Shamanism
---
Recommended Practitioners and Holistic Businesses
Mara Clear Spring, Mara is a gifted shamanic practitioner and a beloved friend. She's also an advanced graduate of my Spiral Wisdom Program who now teaches her own classes.
Deborah Barry is a gifted acupuncturist, shamanic practitioner, and Reiki Master and an advanced graduate of my Spiral Wisdom Program. 619-469-2027
Monique Darling of Juicy Enlightenment, is an authenticity and vulnerability coach. Juicy Enlightenment is all about falling in love with yourself! Marrying your spirituality with your sexuality, that through embodiment, (feeling good in your body) you can live life liberated, on YOUR own terms.
Shawn Roop of Tantra Quest is a gifted practitioner. He's part of my core support team. I can't recommend him highly enough. His tool box for supporting people in healing is extensive.
Shannon Jackson Arnold Shannon Jackson Arnold is a gifted shamanic practitioner. She is skilled in helping souls make their final journey to the light and helping loved ones deal with the grief process. She has trained with me as well as with Alberto Villoldo Light Body School.
Lawrence Lanoff, offers exceptional support in transformation and personal growth. He is an exceptional spaceholder and facilitator. Lawrence has been a huge part of my personal journey.
Understandmen.com is Alison Armstrong's wonderful site. Her work has been a powerful part of my journey on promoting healthy, happy relationships between men and women. I recommend her often so I signed up as an affiliate. My number is 693338 and if you used it when you buy products, I get a small commission. There's also a lot of great free information available on her site.
Liftupmusic.org is where you can find Kenny Maciejewski. He did an exceptional job of cleaning up my home recorded audio for professional publication. Highly recommended.
Barbara Young, licensed HHP and CMT, offers Massage Therapy and Energy Healing. Barbara is extremely strong yet intuitive, facilitating deep changes without pain. She blends many eastern and western massage/energy modalities for a custom healing experience. Contact her via email at barbara.young@yahoo.com
Vanessa Zunino specializes in quality Massage, Bodywork, and Herbology with an Ayurvedic approach along with a 6 month Lifestyle Coaching program using the principles of Ayurveda.
Indigo's Muse, Jessie, also most gifted, offers Reiki, Shamanic Healing and is an advanced graduate of my Spiral Wisdom Program
TarotScape, Marc Biagi is a gifted psychic. Whether you're interested in a reading or learning to read tarot, I highly recommend him.
Ignite Your Shakti, Kaliani offers Kundalini and Hatha yoga classes, private Reiki sessions and workshops in meditation, yoga, peace between men and women and energy work. She also hosts Moon Lodge and other events. Also see Soaring Spirit Yoga for more information about Kaliani's work.
New Age Resources Directory, Roger Marlow, one of my Spiral Wisdom graduates, created this website to help people find and connect with New Age and Spiritual resources.
Art for the Spirit, artist Hugh O'Neill creates beautiful art. His work carries a remarkable vibration and prints are very affordable through his website.
The Goddess Studio of Escondido, A private, sacred temple space for belly dance classes with Amalya, monthly women's moon circles, and twice annual "Awaken Your Inner Goddess" women's retreats. Also features a great essay on "What is the Sacred Feminine."
Manifestation Works! with Alora Archer Learn to get what you want in life by focusing the power of your intent. Sign up to receive free articles at www.ReallyGoodLife.com
www.astrodharma.org, Hunter Reynolds is a gifted Astrologer at Harbin Hot Springs. He offers in person and phone sessions. Highly recommened.
---
Miscellaneous Links