Shamanic Retreats
I also created this .mp3 to describe my vision for retreats. Click below to listen.
About my retreats.mp3

A Shamanic Experience in Iceland
Date TBD
"A mythical kingdom ruled by elves and Arctic energy, Iceland is where the past meets the future in an elemental symphony of wind, stone, fire and ice."- Lonely Planet Guide to Iceland
I'll be leading A Shamanic Experience in Iceland in 2017. The energy of Iceland is extraordinary and the beauty inspires awe. The energy is elemental and very clean and clear. It is a deeply immersive experience. Let me know if you'd like me to add your name to the "interested" list.
Scenic beauty:
Now, for the practical stuff:
Prerequisite- Soul Retrieval Healing with me
Cost: TBD for the retreat only. This does not include airfare, lodging, transportation, admissions, food, etc. It does include all of my research, planning, organizing, booking and fearless leading. You get to just book your flight (I'll help) and show up. I'll have the cars, lodging, and itinerary all figured out. Thus far with travel, my determination to find the optimal blend of comfort and affordability has saved hundreds off the costs travel compared for traveling on your own. Unfortunately, until people commit and I book the cars and lodging, I can't give you an accurate estimate. Here's a link to the Lonely Planet estimates: www.lonelyplanet.com/iceland/money-costs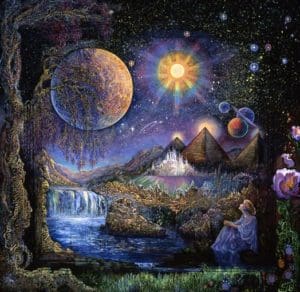 Airfare: WOW Airlines (http://wowair.us) has some really affordable fares to Iceland out of Boston (less than $500). Note: they charge you separately for baggage. From the UK or Europe to Iceland, EasyJet has affordable flights. I was very happy traveling on Icelandic Air.
Other Retreats
Leading people on retreat is one of my favorite experiences. I've led groups to the Big Island of Hawaii, Sedona, Peru, Ireland, England, Wales, and Death Valley. I'm thrilled to take people back to these places and to new location.
Please let me know where you'd like to go!