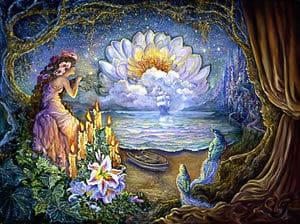 The following offerings are for long distance classes and one on one distance shamanic training. I also offer numerous .mp3s products on the Shamanic Training mp3s page.
Some people have found that it would be helpful to have some additional support while learning shamanic journey. This training provides individual support and coaching.
The program includes an individual session over the phone or via email. During the individual session, I will provide several types of healing and downloads. One of the challenges that people face when they start doing this work is past life trauma related to expressing healing and psychic gifts. So, I do work to heal and release major past life trauma in this area and to remove any blocks in the energy field that would prevent shamanic journeying.
I also create energetic pathways to the destinations of lower, middle and upper world. It is easier to follow an energetic pathway that I have anchored than to simply travel there on one's own at the beginning. Finally, I strengthen the energetic pathways between my student and their guides.
As part of this program, you will receive the first few chapters of my book, "Practical Shamanism, A Guide for Walking in Both Worlds" as a .pdf and a link to download the shamanic drumming .mp3. This provides the instruction and soundtrack for shamanic journeying.
A soul retrieval with me is a pre-requisite. Visit the Healing page for more information on this session.
Cost: $95
Click here to pay for Distance Shamanic Journeying Instruction: